So the fixtures are out on Friday and the waiting is starting to get to me, so to pass the time I present to you
FMD's TOP 10 reasons I'm looking forward to next season.
1 The Battle for Promotion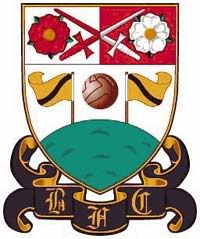 After a season of battling to keep our heads above water it will be nice to (in theory) have a battle up at the top of a table. Some good wins will energise the team and fans alike. I think it's a tougher league 2 than last time we were here but I reckon a playoff push is on the cards.
2 Barnet
Der da'der der der der derrrrrrr who the fuck are BARNET!?
Well Barnet managed to stay in the league by the skin of their teeth so our little derby day is back on. Good times.
3 New Grounds
AFC Wimbledon and Crawley are of course the two that a lot will be looking at. As well as those there is Morecambe's new "Globe Arena" and as it was a Daggers away crowd that joined the shrimpers for their last game at Christie Park it will be nice to say hello to the new gaff.
4 The Cups
A new season brings new cups to get kicked out of and the prospect of a tie with a big club or one of our rivals. The first stone in this year's paths to the cups will be laid on Thursday with the
Carling Cup
draw, where we will of course draw Mk Dons away and get dumped out, probably. Despite all the glib pessimism there is always the hope of a big tie in the later rounds and it has been a while.
Despite its tag of "tinpot" the
Johnstones Paint Trophy
is always a nice golden ticket for lower league teams to go to Wembley. An example of a cup no one cares about till they think they've got a chance of winning, funny that!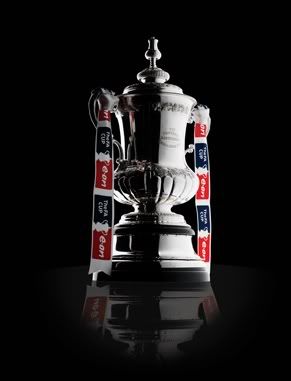 The
Fa Cup
whilst also offering a chance at the big teams gives us the chance of some of a stab at some of the old non-league rivals as they endeavour to put together a cup run, I mean imagine Crawley and Boston in the same season!
But all of this pales in comparison to the mighty
Essex Senior Cup
! As I have said before I genuinely like this cup. A chance to see our young'ins on the way up and ties against old local rivals. I would love to see more people turn out for these games and get some atmosphere going. Especially as we're one of the teams with the best chance of winning it!
5 Bristol Rovers
As regular readers will know I have family in Bristol and both the home and away ties provide the perfect excuse for a reunion and some friendly banter.
6 Home games & The Burgers
I can smell the onions now. Even when I'm not planning on eating the best cheeseburger in the league, the smell of the onions and the steam from the cooking food rising out of the front of the Sieve all add to the match day feeling. Tuesdays under the lights, the rain pissing down, that old guy moaning about us not "keeping it on the deck". Man I want it all now!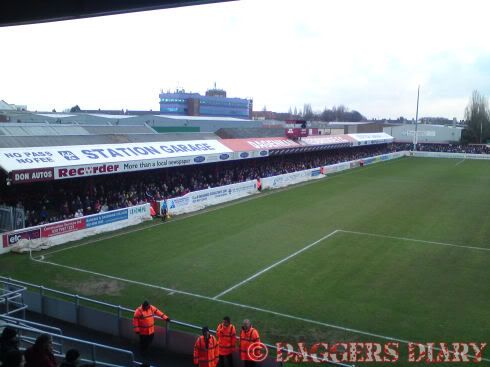 7 Away days
Away days to me are the best bit. Home is always great because it's home, our home! But away days they have the feeling of an adventure. It's like we're a group of pirates raiding the opposition for three points. The camaraderie at away games seems a little tighter, everyone is out of their territory and everyone wants to make their presence felt. Add that to the journey itself complete with songs, service stations, a game of "guess whose fans they are" and if you're in our car listening to Burzums "Daudi Baldrs" (Norwegian black metal is a must on away days!)
8 The Pub
Before the game, after the game, at the clubhouse or at the Bell. The pub is the beginning and end of most home games. Will you be toasting another historic win? Or crying into your pint? No matter what happens, it will happen at the pub.
9 Crawley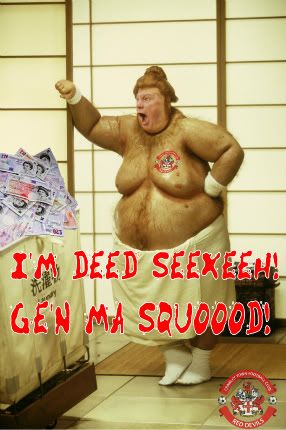 Not so much the team, but the manager. Yep, St*ve Ev*ns. Every great story needs a villain, and boy is he ours. Even if he hadn't been the man in the centre of "Bostongate" his constant torrent of gob-shite directed at any club or management that lays a challenge to whatever team he is managing would make him very dislikeable.
Not seen at Victoria road since that bitter time Ev*ns is now in charge of Crawley and their massive wage bill and spending more money last January that the whole of league 2 has shattered any illusions of "non-league boys make good" (no matter what the poxy Sun says). Ev*ns will return to what I can only assume will be a very hostile reception. To help towards this atmosphere I have penned 2 songs for the occasion
Ahem
"Evans, wherever you may be"
Ev*ns wherever you may be,
Boston scum, or Creepy Crawley
You always cheat, you dirty runt.
You stupid f*cking loud mouth c*nt!
"We wish we were there"
We wish we were there,
We wish we were theeeeerrrre,
When you cried in court,
We wish we were there.
I even designed a t-shirt, and if enough people say they want one I shall get some printed.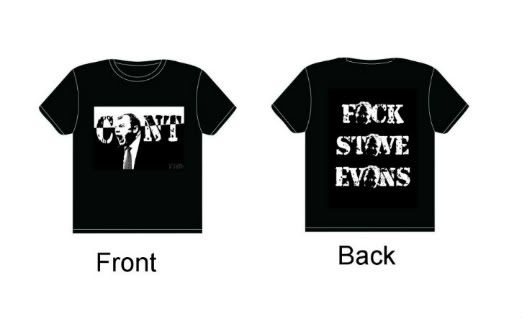 10 My Fellow Daggers
Yeah, that's right. You lot! Being in the Sieve surrounded by the red and blue army in full voice is one of the best feelings I know. I have always loved the way that the Daggers bring us together. Being a lifelong metal head I can appreciate a place that brings people of all different backgrounds and tastes together. Who says football is all conflict?
ROLL ON FRIDAY!!!!
FMD
Coming soon - The awards